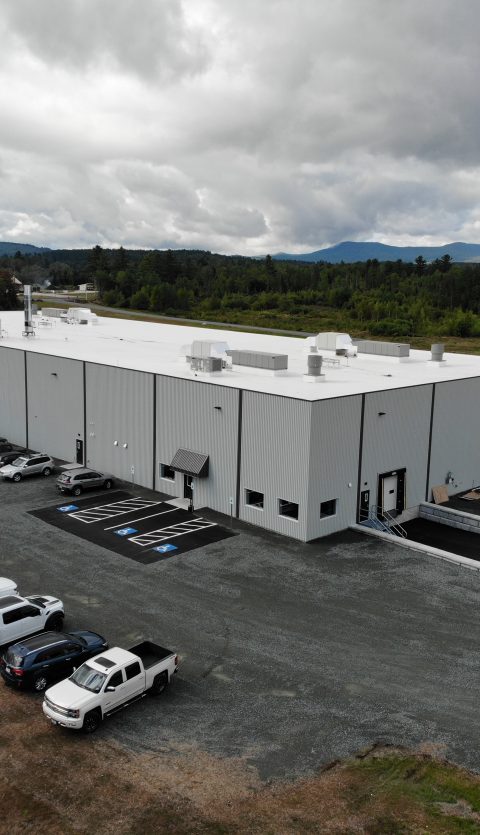 Since 1975, we have been working hard to bring you the best. We revolutionized the forestry industry with our innovative and original rotating hydraulic system. This innovation is where we got our name from, as Rotobec means: "rotators" of Quebec. Throughout the years, we have expanded our product line offering to include heavy equipment attachments and knuckleboom loaders for the scrap industry, waste management, the rail industry as well as other industrial sectors.
We are proud to design and manufacture almost every component of our products at our production facilities in Sainte-Justine, Quebec, CA, as well as Littleton and Groveton, New Hampshire, USA. We use the most advanced technologies throughout the design and production process and believe that the result is the best handling equipment available out there. For us,  it's about giving it our all and always raising the bar higher. 
Throughout the years, Rotobec has proven to deliver unbeatable quality and nothing less. We have worked hard to bring our products to you, wherever you are in the world. Today, Rotobec products are globally trusted and recognized in more than 50 countries, making Rotobec a world leader in the industry.
We are Rotobec.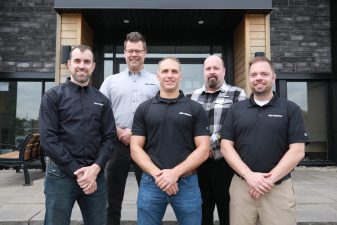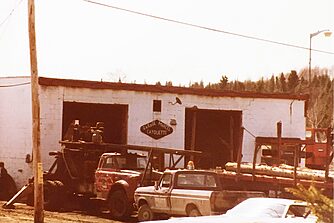 1975
C
o
m
p
a
n
y
F
o
u
n
d
a
t
i
o
n
In 1975, Marcel Cayouette and Justine Leblond founded Rotobec. They started out in a small garage where Marcel used to repair cars. One day, a customer asked for hoses repair on a forestry attachment and Marcel came up with an innovative design of a 360° rotation so that hoses would stop breaking, a first for forestry industry equipment. The rest is history.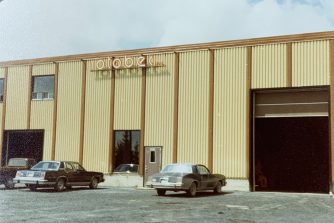 1979
M
o
v
e
t
o
a
n
e
w
l
o
c
a
t
i
o
n
In 1979, the little garage became too small. Marcel and Justine decided to expand to a new building in the industrial park, which is where today's headquarters and main factory are still located.
1985
F
i
r
s
t
i
n
t
e
r
n
a
t
i
o
n
a
l
s
a
l
e
In 1985, Rotobec sold its first grapple attachment outside of Canada and the United States. The first international sale was in Chile, and was made to our very first international customer, who is still one of our loyal customers today.
1998
L
i
t
t
l
e
t
o
n
I
n
a
u
g
u
r
a
t
i
o
n
In 1998, we inaugurated our first factory in the United States, a big expansion! This factory, located in Littleton, New Hampshire has been expanding ever since and mainly produces our renowned Elite Loaders.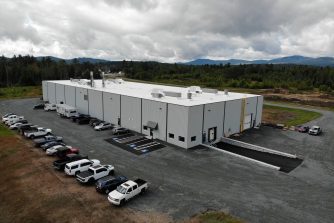 2019
G
r
o
v
e
t
o
n
i
n
a
u
g
u
r
a
t
i
o
n
Fast forward to more recently, we expanded our production capacity by adding a third factory. In 2019, we inaugurated our Groveton facility in New Hampshire. This brand new factory produces our one and only Rotobec Orange Peel Grapples, RPAs and waste grapples and is growing steadily.
Commitment

What connects us is honoring our promises: always give it our all, push the limits, and go further!

Simple & accessible

Our door is always open to a member of the Rotobec family. We like to keep it simple. What really matters to us is the relationship and the involvement of all.

Agility

Because our customers and employees deserve what's best, we will quickly adapt and make every effort to meet their objectives.

Transparency

Communication is the key to long-term relationships. By telling each other the real deal, we build solid foundations!
Our Mission
World leader in tough handling equipment, Rotobec builds everything solid – its relationships, its experts, its products! Loyal and committed to the long term, we work hard every day to offer superior quality services! Because when you join Rotobec, you become part of the family!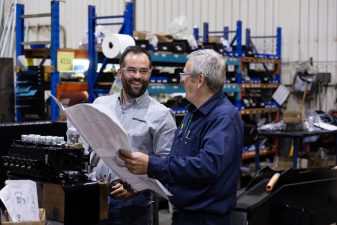 Our Vision
Raise the industry's standards beyond expectations! To expand our leadership in our communities in order to establish ourselves in a sustainable manner, while always keeping our core values!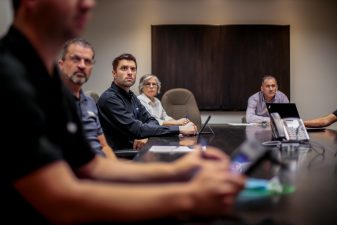 A global company
Rotobec was born in Sainte-Justine, Quebec, Canada. Throughout its global expansion, Rotobec has had to expand into new plants and warehouses. Today, Rotobec has 3 factories and 6 warehouses strategically located around the world to better serve its customers. They are located in Sainte-Justine (Quebec), Littleton and Groveton (New Hampshire), Kelowna (British Columbia), Carrollton (Texas), Rotterdam (Netherlands), Melbourne (Australia), Pekanbaru (Indonesia) and Curitiba (Brazil).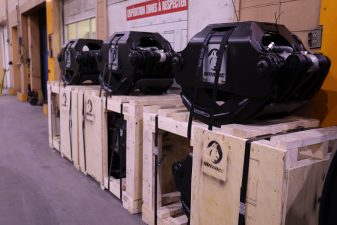 Community Involvement
Rotobec is part of a tightly knit community, making them intimately linked. Rotobec is involved in the community by supporting it to make it a vibrant living environment. The well-being of the community and its people matters deeply for us. That is why Rotobec partners with local causes, school projects, the youth, sports and different events to make a difference in its neighborhood.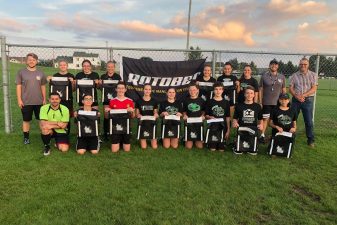 A global brand
Wherever you are in the world, Rotobec will support you through our many dealers to bring you the highest product quality and support you deserve to help you reach the next level.