https://rotobec.com/loaders/mount

By Mount Type
Our Mount Types
Rotobec knuckleboom loaders are known for their versatility. Indeed, there is no limit to what they can do. On the other hand, different applications call for different types of mounting. That's why Rotobec has designed a line of loaders that can be mounted in the best way possible to optimize your productivity. Whether your loader is mounted to a concrete pedestal, a steel structure, on a trailer or on a truck, your Rotobec loader will make you stand in a league of your own.
Stationary Mount Loaders
Rotobec Stationary Mount Loaders are available in 4 different configurations for all 6 models so that your specific need can be met and surpassed.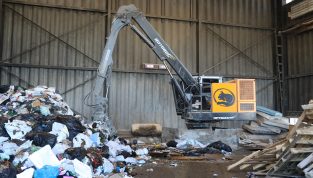 Truck and Trailer Mount Loaders
Whether you need a truck mounted loader or a trailer loader, Rotobec has your back and will help you move material, no matter what setup you need to work with.