https://rotobec.com/attachments/products/scrap-magnets

Scrap Magnets
Scrap Magnets
Top quality and high performing scrap handling magnets manufactured in Canada.
Leading the Way: Rotobec and RK Magnetics Redefine Scrap Handling Excellence
Rotobec is proud to announce its partnership with RK Magnetics, a renowned leader in the scrap industry, to provide you with premium scrap magnets, ensuring unmatched performance to effortlessly manage all your scrap handling requirements with the highest quality equipment available in the market.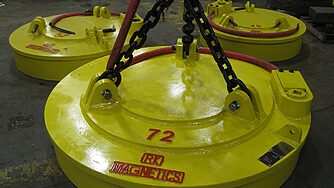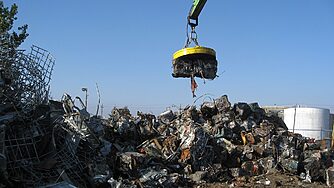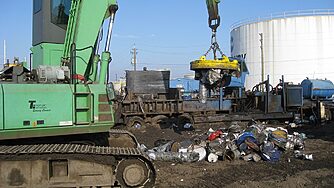 Each scrap magnet comes equipped with heavy-duty, certified alloy chains that are welded for exceptional durability, ensuring they can withstand the rigorous demands of scrap handling and heavy-duty applications with ease.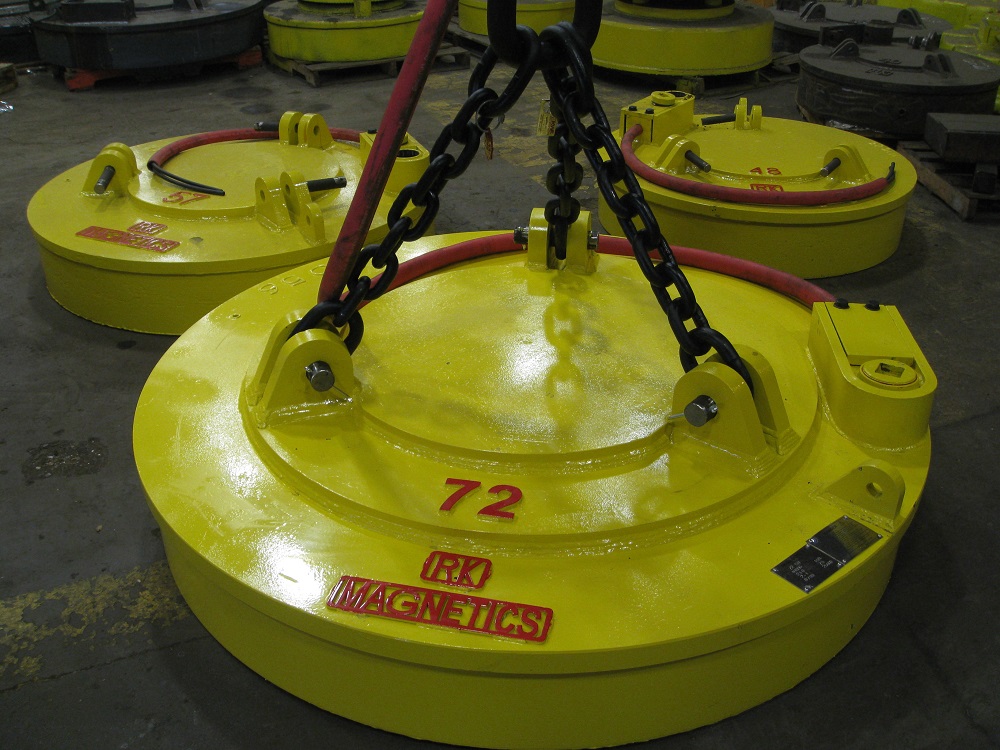 All scrap magnets are manufactured with rugged steel cases and heavy-duty manganese bottom plates to withstand the demanding challenges of both scrap handling and steel mill applications. They excel in offering an impressive lift-to-weight ratio, ensuring optimal performance.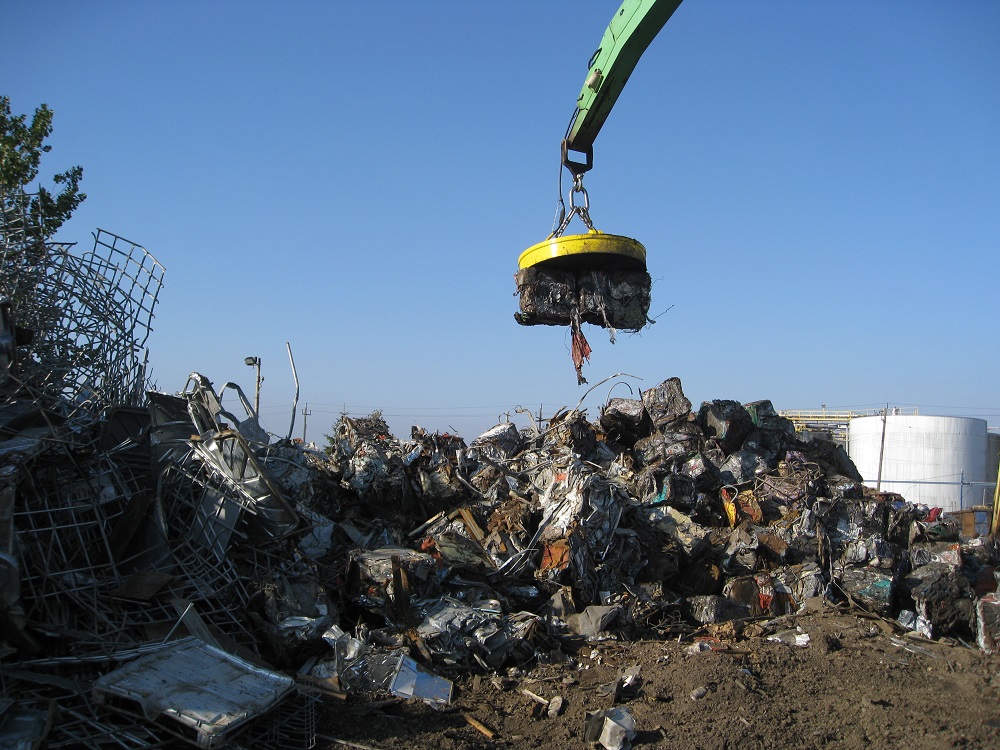 Brand-new scrap magnets come with a performance guarantee and a comprehensive 2-year warranty for your peace of mind.
AMPS (cold)
WATTS (cold)
Weight
Capacity* #1 HM
Capacity* #2 HM
Turnings
Spec Sheet
Size 40 in. / 102 cm dia.
Size 48 in. / 122 cm dia.
Size 57 in. / 145 cm dia.
Size 67 in. / 170 cm dia.
Size 72 in. / 183 cm dia.
Size 78 in. / 198 cm dia.