Our goal at Rotobec is to provide the highest level of service and support. Rotobec is proud to offer our customers a variety of options for contact, including our dealers' support, our representatives' support, a toll-free service and technical support line as well as direct contact via our different emails on this page or through the contact form below
Already a Rotobec customer and need support?
Visit our Services and Support page.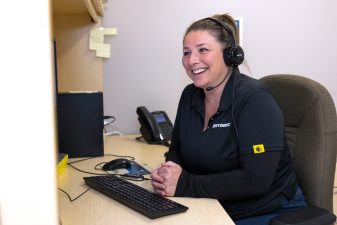 Rotobec has an extensive dealer network in more than 50 countries to better serve you.
Contact one of our dealers or your local representative to further discuss your heavy equipment attachments and loaders needs.
Thank you for contacting us. We'll get back to you as soon as possible.