https://rotobec.com/loaders/products/horizon-920-sm

HORIZON 920 SM
HORIZON 920 SM
The Horizon Stationary Mount Loader has a unique size. It is a little giant, compact but very sturdy and powerful. It will easily work 8 hours per day and get the work done. It is truly built to lift you.
Don't be Fooled by Its Size: This Loader Will Move Material Day in And Day Out.
When the going gets tough, the Horizon gets going. Superior durability. Exceptional precision. The Horizon Stationary Mount Loader is a unique solution for heavy duty applications requiring the precision of the Elite, combined with the strength and durability of a much larger loader. Built using the highest quality materials, the Horizon will not only survive, but thrive in even the most demanding environments. This knuckleboom loader can be pushed to the limit day in and day out, and it will continue to give you all you need and more. Reduce your downtime, increase your efficiency and add to your bottom line. It really is that simple.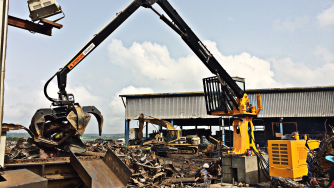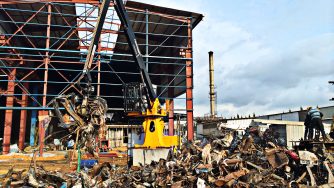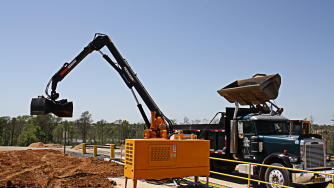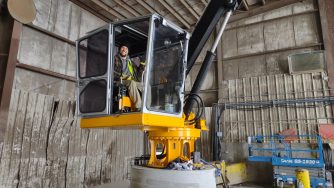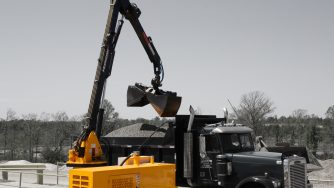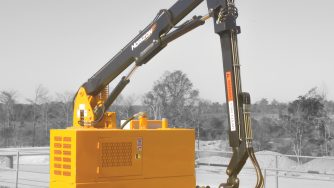 Smooth Movement For Increased Precision.
The clever design of our hydraulic system allows the Horizon Stationary Mount loaders to achieve unmatched levels of precision, making them a dream to operate. Whether you're a rookie or a seasoned vet, these loaders will make even the most inexperienced operator look like a pro. We know precision matters.We have your back.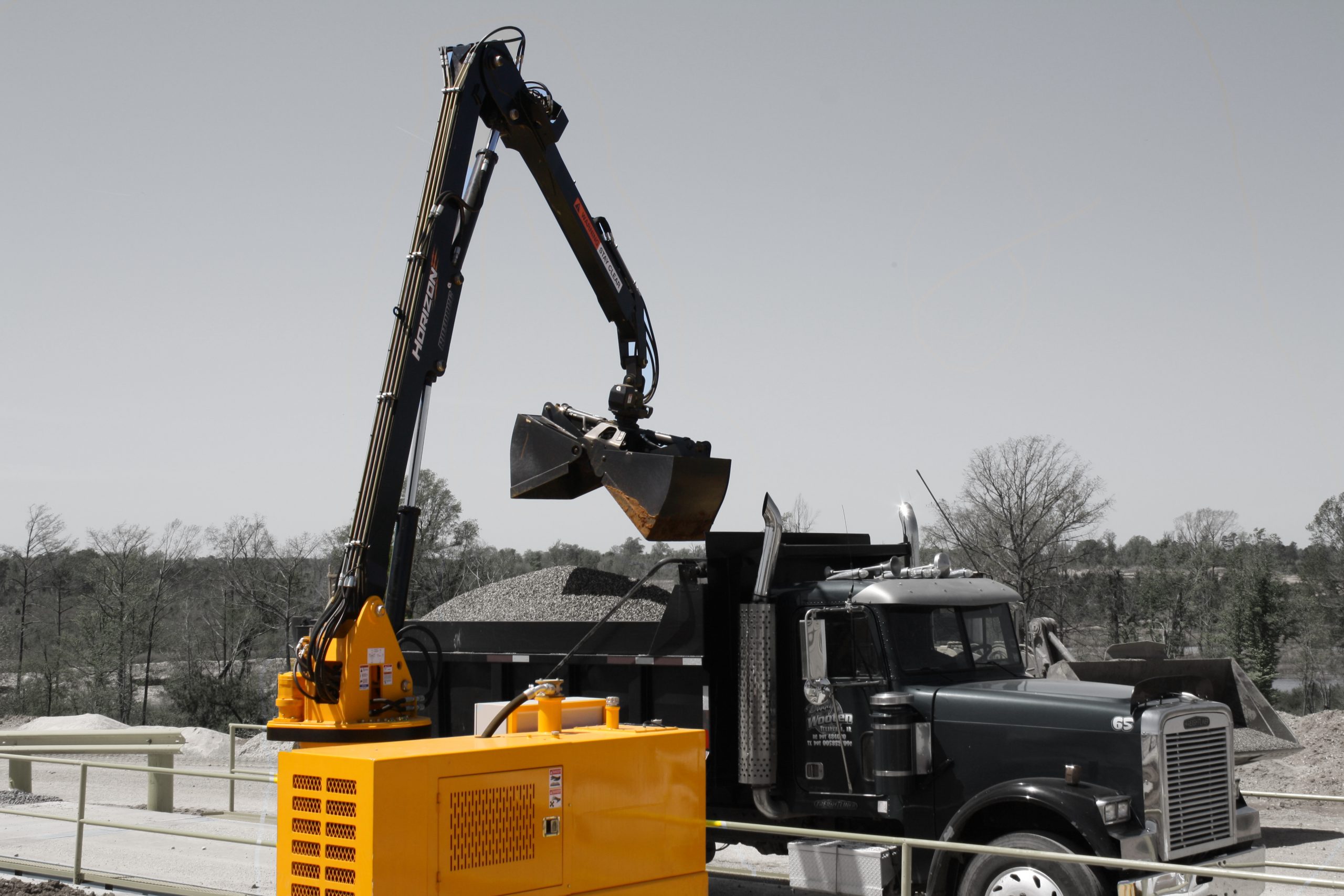 The Finest Design For Superior Performance.
Rotobec is recognized worldwide for its innovation. All of our loaders are made with only the highest quality steel and components to provide you with the best and most durable products out there. Combined with our exceptional workmanship, we ensure the longevity of your loaders with our top engineered designs and meticulous quality control. We have put our heart and soul in every detail to bring you the best and highest performing loaders in the industry.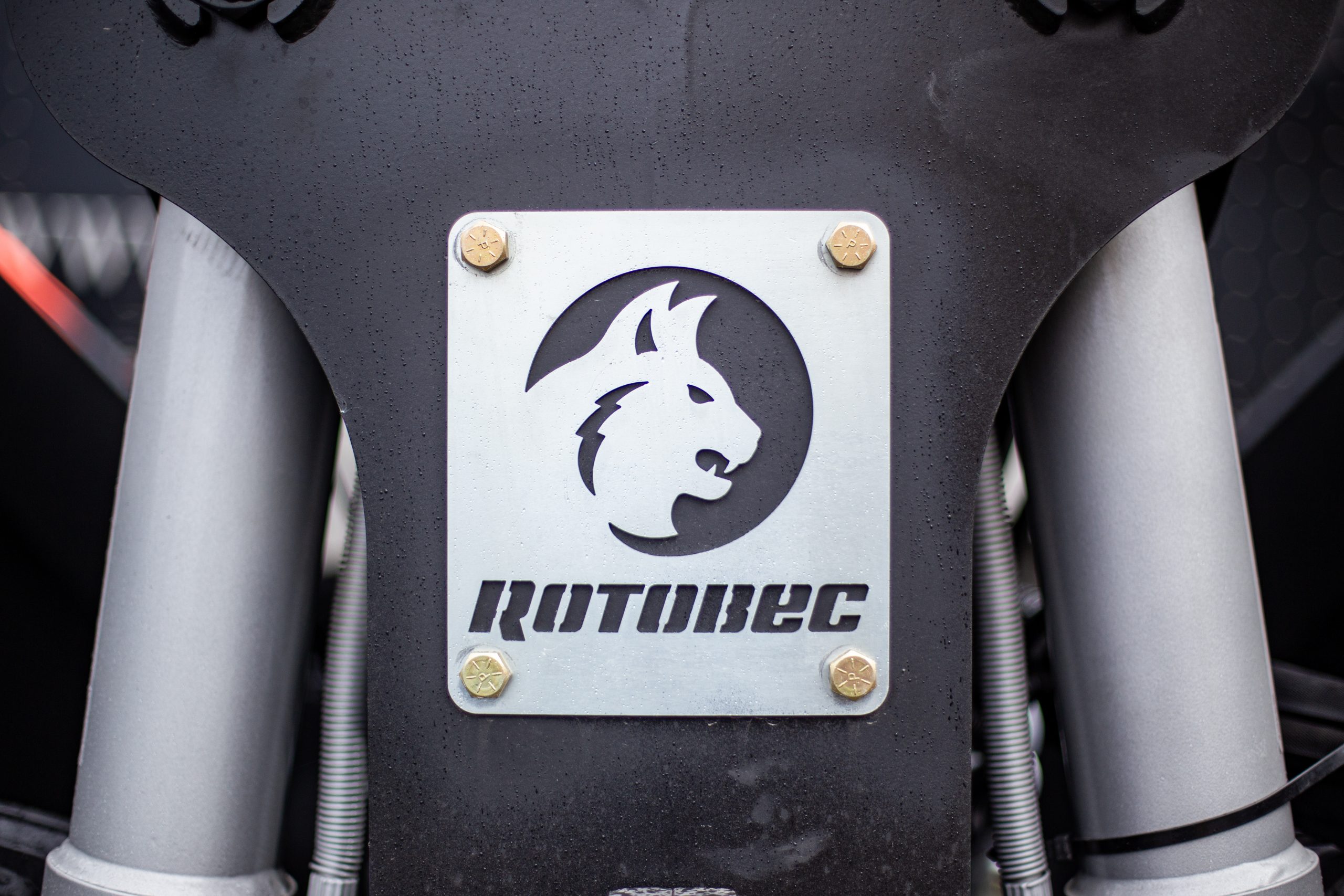 Ensure Your Operator's Comfort.
You won't find a bigger or more spacious cab, insulated and giving great visibility. The cab of the Horizon is the largest available in its class. An ergonomic seat, standard heating and optional A/C offers a comfortable place for your heavy equipment operators to spend their day.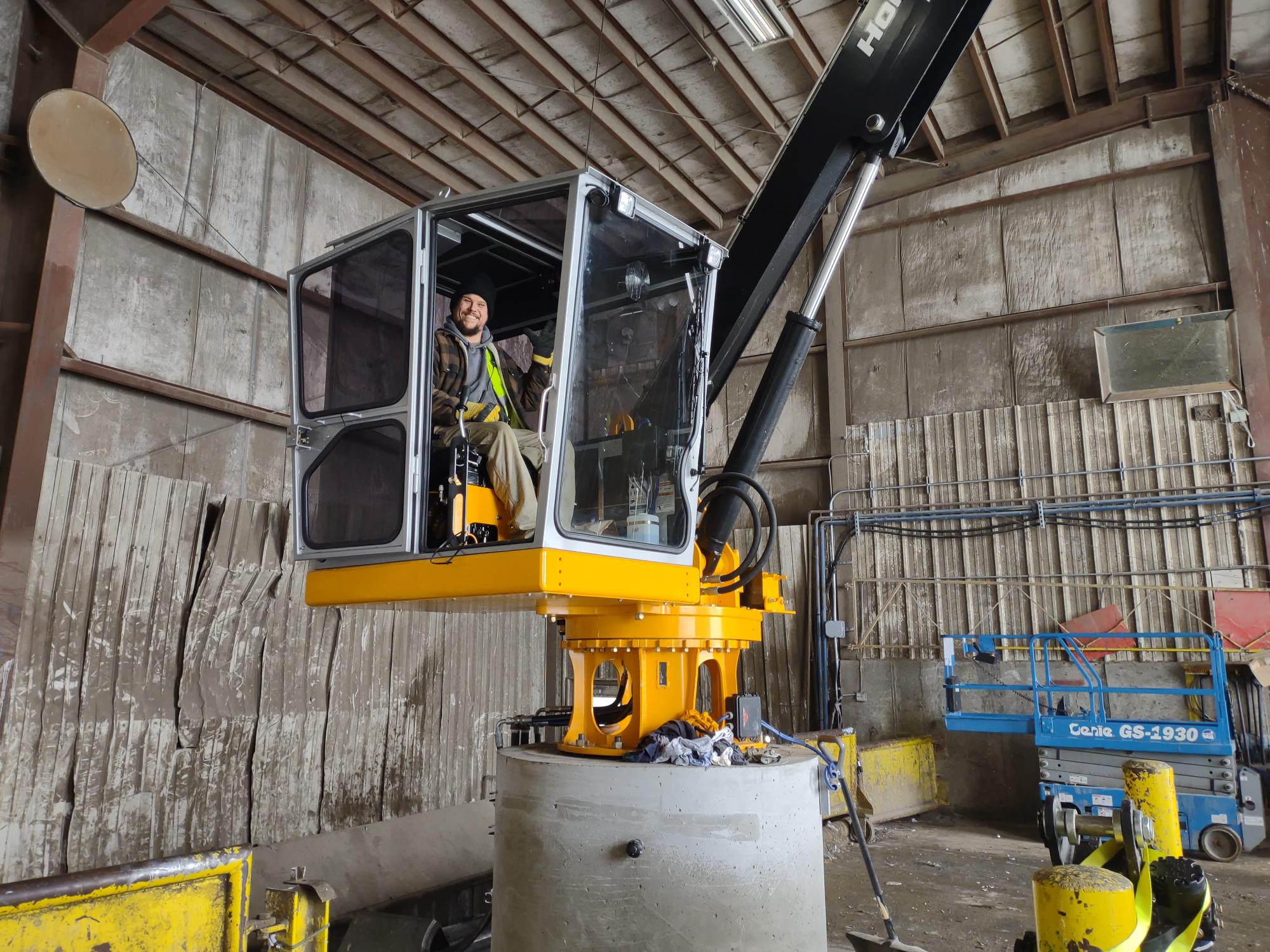 Saving You Money on Diesel And on Maintenance Costs With no Need For Oil Changes.
The Horizon Stationary Mount Knuckleboom Loader will not only save you thousands each year in operating expenses, it will also help you save the world. As versatile as they can be, they are also fully electric loaders. On average, an electric engine will emit 40%-50% less greenhouse gases than a comparable diesel engine. The electric engine can also help significantly reduce both noise and air pollution at your job site, making it a no-brainer.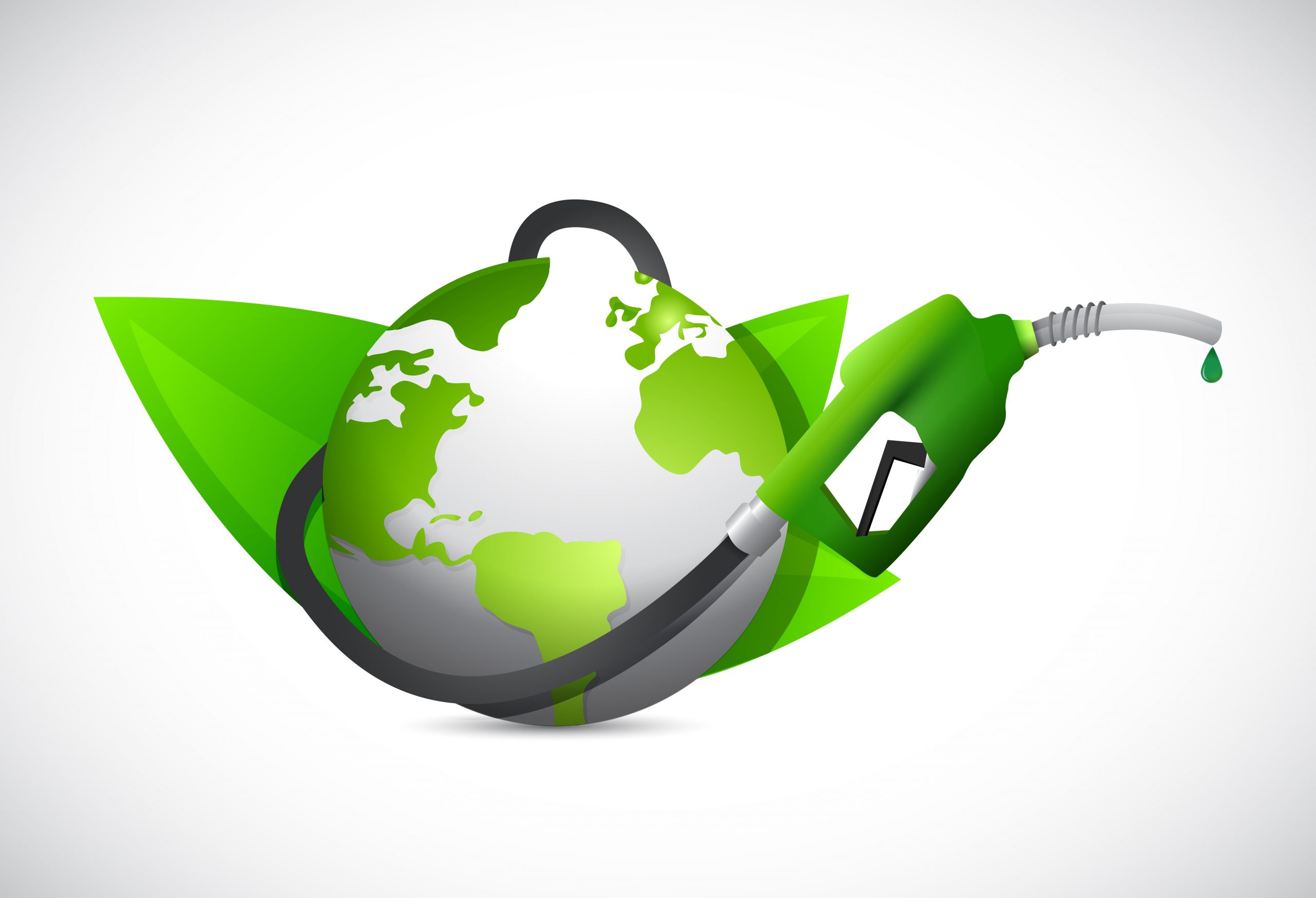 Horizon 920 SM
Features
Double function joysticks
Heavy duty hydraulic accumulator for structure protection
Double function joysticks
Heavy duty hydraulic accumulator for structure protection
Slewing ring
813 mm outside dia.
32" outside dia.
Features
Pedal activated rotation
Adjustable swing lock (optional)
Pedal activated rotation
Adjustable swing lock (optional)
Main boom
2 x 127 mm bore, 76 mm rod
2 x 5" bore, 3" rod
Stick boom
152 mm bore, 102 mm rod
6" bore, 4" rod
Features
Chrome plated tempered steel rod
Wear ring
Bolt-on-head
Chrome plated tempered steel rod
Wear ring
Bolt-on-head
Engine
37kW high efficiency electric motor
50 hp high efficiency electric motor
Features
600 v, 3 phase, 60 HZ
Electric panel w/2 x 15A/120 v outlets
Cut off switch
Thermostat oil cooler
375 l oil tank
600 v, 3 phase, 60 HZ
Electric panel w/2 x 15A/120 v outlets
Cut off switch
Thermostat oil cooler
99 gal oil tank
Structure
Rectangular structure made of high tensile steel
Rectangular structure made of high tensile steel
Pivots
76 mm dia. heat-treated and chromed pins mounted on bronze bushings
3" dia. heat-treated and chromed pins mounted on bronze bushings
Non-telescopic
7.6 m; 8.2 m; 8.8 m
25', 27', 29'
Cab size
965 mm x 1321 mm
38" x 52"
Windshield protection guard