At Rotobec, we are not (and will never be) afraid to say it out loud: we are the best!
The reason is simple. Just like you, we have earned this position. And just like you, we work hard every single day to keep it. From dawn to dusk. Just like you, we know that the best things in life are tough earned.
That's why we never take anything for granted; a reputation, the number of fans on Facebook, a safe place in the industry, the trust of the dealers, the satisfaction of the customers, the comfort of the team, the perfection of a piece of equipment. It's about giving it our all and raising the bar. Doing better, pushing harder, going further.
That is how we achieve to build the most trustworthy equipment and relationships in the business. Why accept less? You deserve what's best. The industry deserves what's best. The world deserves what's best.
So together, let's aim higher. If it doesn't exist, we'll create it. We can do better, let's do it. When the horizon gets tough, we keep going.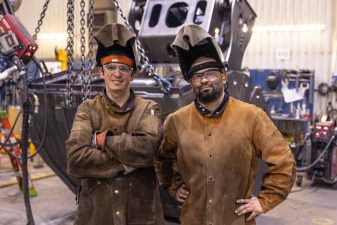 Canada
Come work with us in Ste-Justine, Quebec or Kelowna, British Columbia.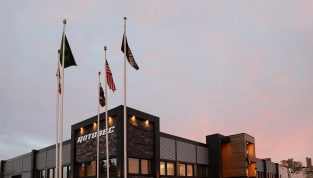 United States
Come work with us in Littleton, NH, Groveton, NH, or Carrollton, TX.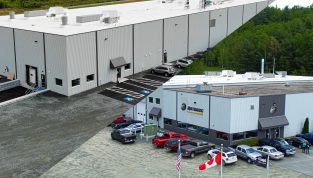 Rotobec is a family business. We won't hide it, we work hard, but on weekends, we have a lot of fun. Rotobec is more than just a job, it's a lifestyle.
A promising future
awaits you with us.
Rotobec is a worldwide company with over 500 employees in Ste-Justine, Quebec, CA and Littleton and Groveton, New Hampshire, USA. You want to thrive in a local family business that values its employees and offers many opportunities for advancement?  We're tight-knit and want to welcome you to our dynamic family! 
We are Rotobec. And you?
I love my job because I work with a great team… Everyone is there to help each other. We also have the chance to take on many challenges.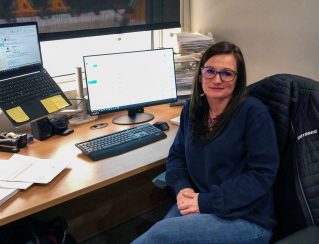 I am proud to work for Rotobec because they value their employees, their customers and are proud of their products.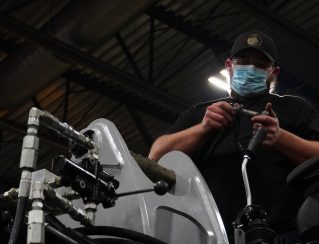 I really enjoy being part of the assembly team. We have a great group of people to work with.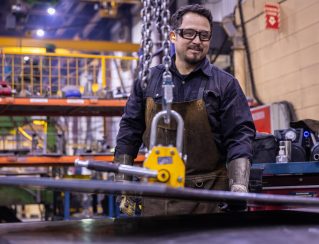 To be honest, I love my work team, my colleagues, the tasks and jobs that are not routinely done and the new challenges that come up at work. Also the details that are only kept in the heart...
Commitment

What connects us is honoring our promises: always give it our all, push the limits, and go further!

Simple & accessible

Our door is always open to a member of the Rotobec family. We like to keep it simple. What really matters to us is the relationship and the involvement of all.

Agility

Because our customers and employees deserve what's best, we will quickly adapt and make every effort to meet their objectives.

Transparency

Communication is the key to long-term relationships. By telling each other the real deal, we build solid foundations!
Benefits
Your advantages at Rotobec
4 days work week
Working at Rotobec is more than a job. It's also 40 hours over 4 days, so you can have a blast during the other 3.
A complete benefits package
Group Insurance ;
30 hours of personal time off;
Night or weekend differential;
Personal protective equipment paid by the company;
Paid Holidays;
And much more!
The Rotobec Culture
A dynamic work team and opportunities for advancement in a fast-growing company. Rotobec is a family business with an international reputation. A close-knit team, lots of fun and career opportunities, does that speak to you?