https://rotobec.com/attachments/products/pipe-and-pole-grapple

Pipe and Pole Grapple Rod Series
Pipe and Pole Grapple Rod Series
Rotobec's ROD series of Pipe and Pole Handling Grapples are an efficient alternative for the handling and installation of everything from utility poles to gas pipelines. Let Rotobec handle your pipe and poles for superior results.
Setting Poles Has Never Been Easier
These time-saving pipe and pole grapples are available in several sizes and can handle poles as small as 6" all the way up to an incredible 32" in diameter. The high-pressure cylinders and standard lock valve will ensure that you maintain a firm grasp, even in the event of a loss of pressure, while the replaceable urethane pads prevent any damage from occurring to the surface of the load. When it comes to pipe and pole handling, there is simply no better way than with the Rotobec ROD Grapple.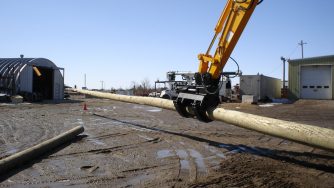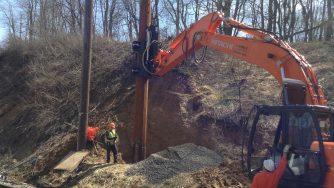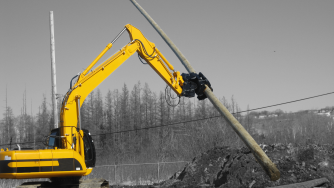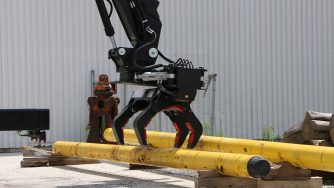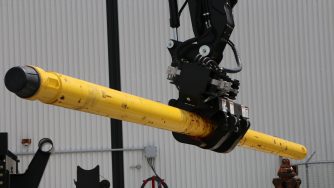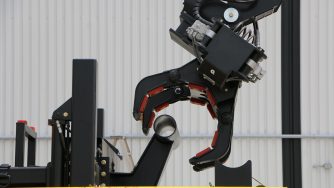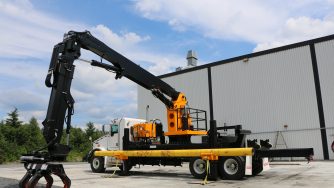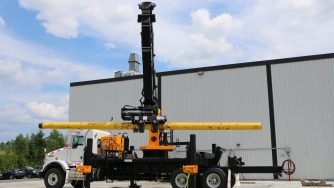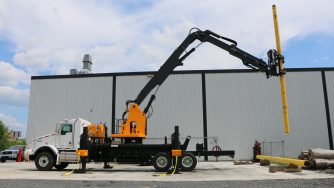 Unbeatable Efficiency.
Handling poles has been made simpler with the utility pole grapple. The pole grapple can grab a horizontal pole on the ground, stand it up, and set it in place efficiently with just one machine. Welcome to the 21st century, don't stay stuck in the 1900's. Save time and be more productive with the Rotobec Pole Grapple.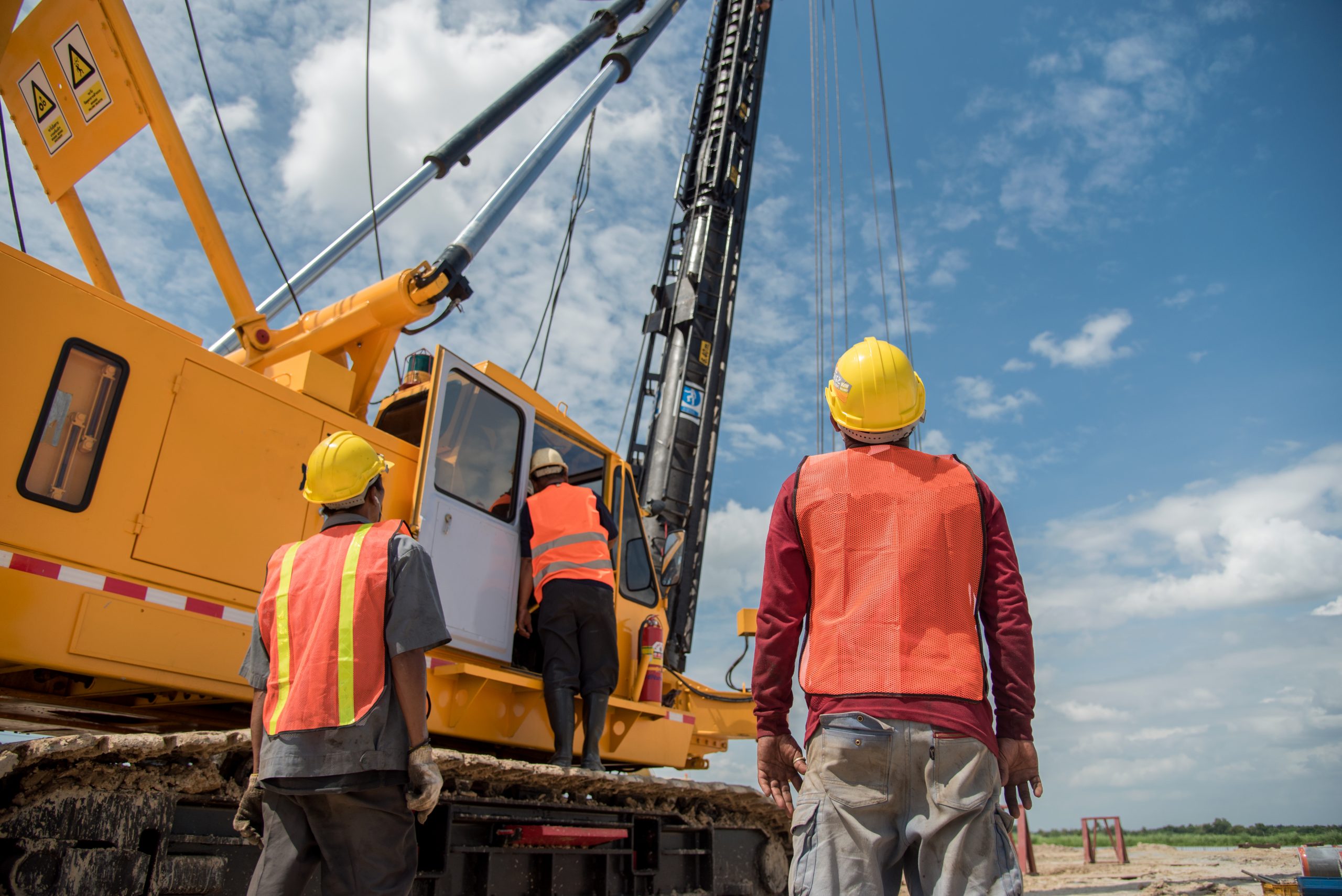 Let Us Handle it.
Rotobec is recognized worldwide for its innovation. All of our grapples are made with only the highest quality steel and components to provide you with the best and most durable products out there. Combined with our exceptional workmanship, we ensure the longevity of your attachment with our top engineered designs and meticulous quality control. We have put our heart and soul in every detail to bring you the best and highest performing attachments in the industry.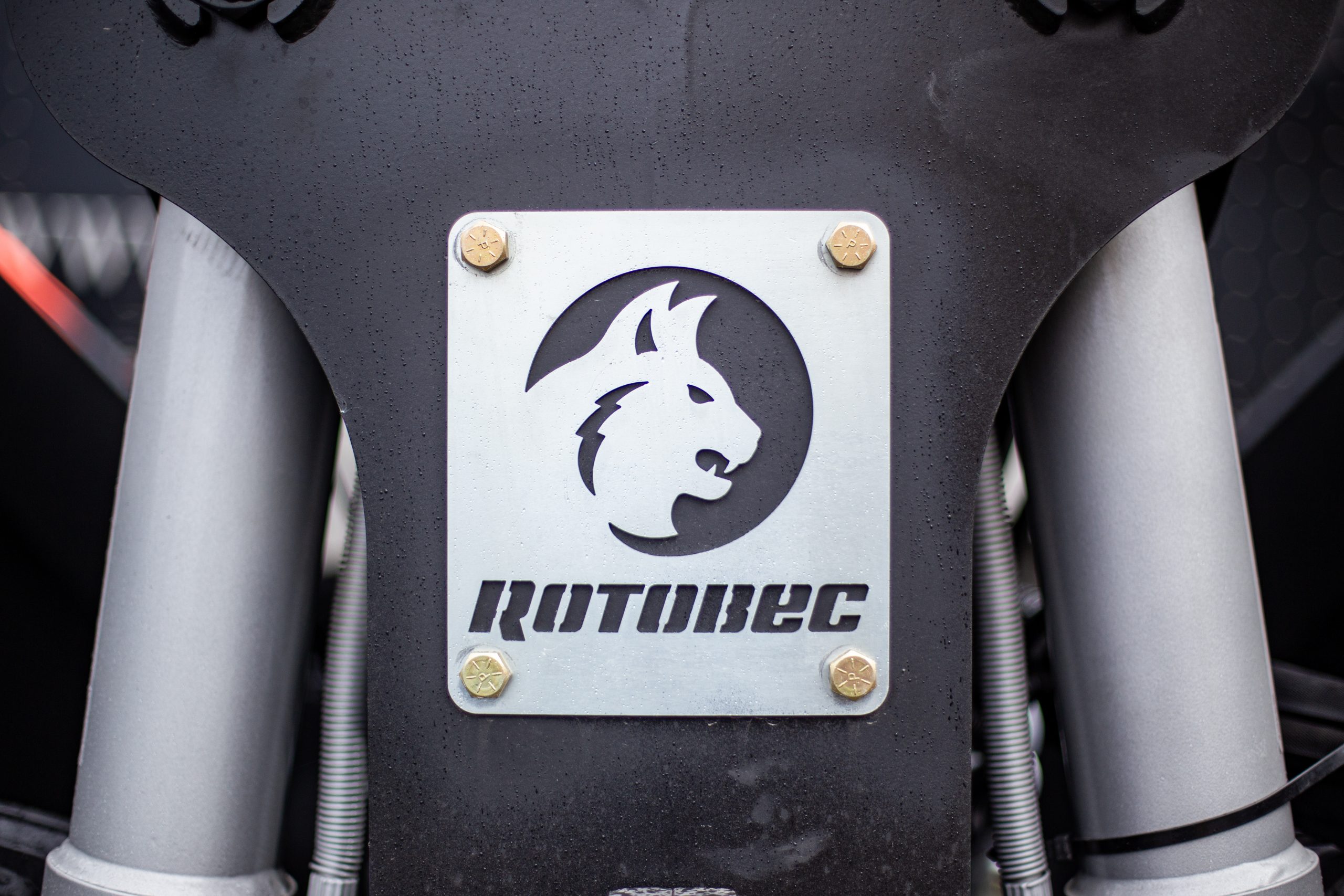 The Best Design For Unbeatable Performance.
In order to be able to move poles from being laid down on the ground horizontally, to standing them up and putting them in place while being efficient, you need the world's best cylinder. Throughout the years, Rotobec has been providing you with the best cylinder capable of holding the highest pressure in the industry. Try our famous cylinders for yourself. You will never look back.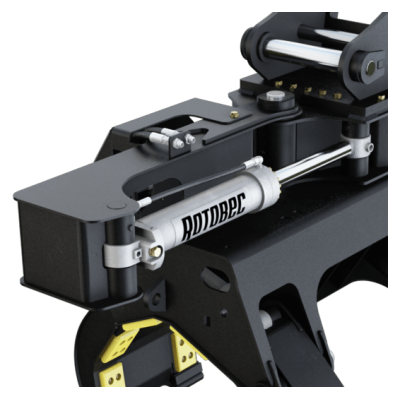 Weight (including rotator)
Pipe Diameter Range
Maximum Opening
Spec Sheet
Pipe and Pole Grapple
1506ROD
Pipe and Pole Grapple
1807ROD